Assistance to the Family of Security Officer James Cook
BackStoppers is providing $50,000 in assistance to the family of MetroLink (G4S Security Solutions) Security Officer James Cook who was shot and killed on January 31, 2021 during a confrontation with a suspect at the MetroLink Delmar Loop station.
Security Officer James Cook was 30 years old. He served 8 years with the U.S. Marine Corps. He is survived by his wife and two young daughters.
Our most heartfelt sympathy and prayers go out to the Cook family and everyone who knew and loved Security Officer Cook. We will never forget Security Officer James Cook and the sacrifice he made.
We recognize the tremendous sacrifices that public servants make every day when they go to work. We understand the burdens placed on surviving spouses and children when tragedies occur. We believe our community has an obligation to care for the loved ones of those who have protected us. We accept the responsibility to make that happen.  Join us in our cause by donating online or by mail to the address below.
The BackStoppers, Inc.
PO Box 795168
Saint Louis, MO 63179-0700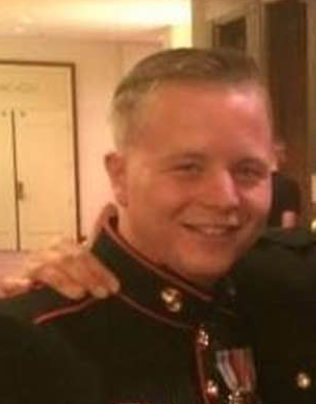 Security Officer James Cook
MetroLink (G4S Security Solutions)
EOW 1/31/21